The future generation of dung beetle enthusiasts is being fostered in a project between a Western Australian school and DBEE project partner, Mingenew Irwin Group. Aiding in monthly beetle trappings and identification exercises, the students are relishing the hands-on experience, while learning about the benefits dung beetles can provide to their surrounding communities and environments.
The Mingenew Irwin Group are a project partner in the Dung Beetle Ecosystem Engineers Project (DBEE) and have been involved with trapping and sharing information about dung beetles with local farmers. Located 400kms north of Perth in the Northern Agricultural Region, this region experiences hot summers and mild winters. The Morawa Agriculture College is a school for year 10, 11 and 12 students and is located on a working farm in the town of Morawa. Hands on learning allows the students to experience farm work, develop practical skills and learn about the business of farming.

With cattle on the property, enthusiastic students and an encouraging farm manager, the Mingenew Irwin Group Project Officer Rachel Mason thought it would be a great idea to include the school in our trapping program. Each month the students assist Rachel in setting up the traps, collecting the samples and learning how to identify various beetles. Rachel has been active in discussing why the species trapped differ from those found in other locations, and why beetle numbers vary, depending on where the traps are located in proximity to the cattle yards.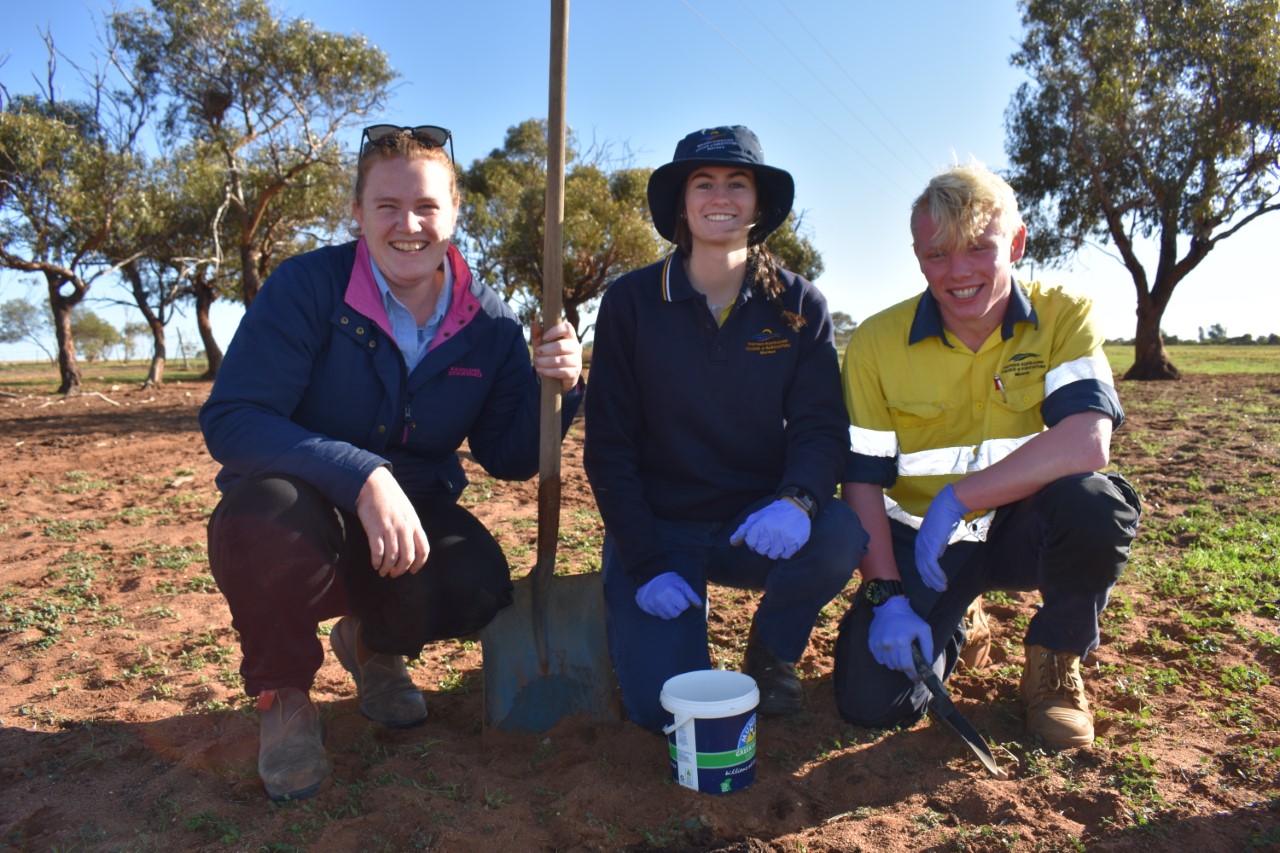 The students at the College have also helped to construct breeding cages for Bubus bison to help boost the numbers of this species on the farm. This hands-on interaction allows students to ask questions and learn about the benefits of dung beetles, what dung beetle activity looks like in dung pads, how to differentiate between the beetle species and sort male and female beetles. Hands-on learning involves digging through dung pads, collecting dung and catching beetles on the ground or in mid- air, and means the students are thoroughly enjoying their involvement in conducting interesting research. It is great to see the college embrace this project, and they are very keen to have dung beetles remain on the curriculum into the future.